Posted by Claudia Alan Inc. on 23rd Oct 2016
ONEXONE $100,000 Donation Milestone!
We are so excited to share a very important milestone. Since 2009, partial proceeds of all AYA products have gone to the ONEXONE Foundation's First Nations School Breakfast Program. We are happy to report that we have officially raised over $100,000 for this organization!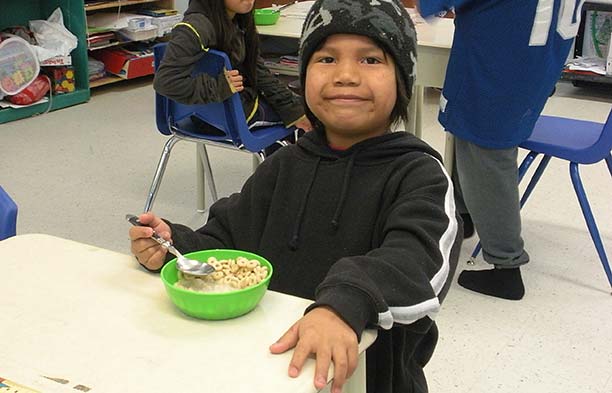 Image source: www.onexone.org/what-we-do-hunger
It warms our hearts to know that we have been a part of putting healthy food on the plates of over 4,600 at risk First Nations children. From the beginning, it has been essential to us that our business makes a difference in our communities and we can't think of a better way than to delight a child with a nutritious meal so they can focus on just being a kid.
Many First Nations communities are among the poorest demographic in Canada, with higher food costs and higher risks of serious diet related health problems. Having a good diet can help children learn more effectively and give them a better chance at staying in school and creating a future for themselves. It may seem like something small to start with, but it can have an amazing impact.
Our founder Carla D'Angelo has served on the Advisory Board of this program for 7 years and feels lucky to have found such an amazing organization to contribute to. Joey Adler, who founded ONEXONE, is an inspiring humanitarian and through her efforts, she has brought together an amazing team to run the breakfast program.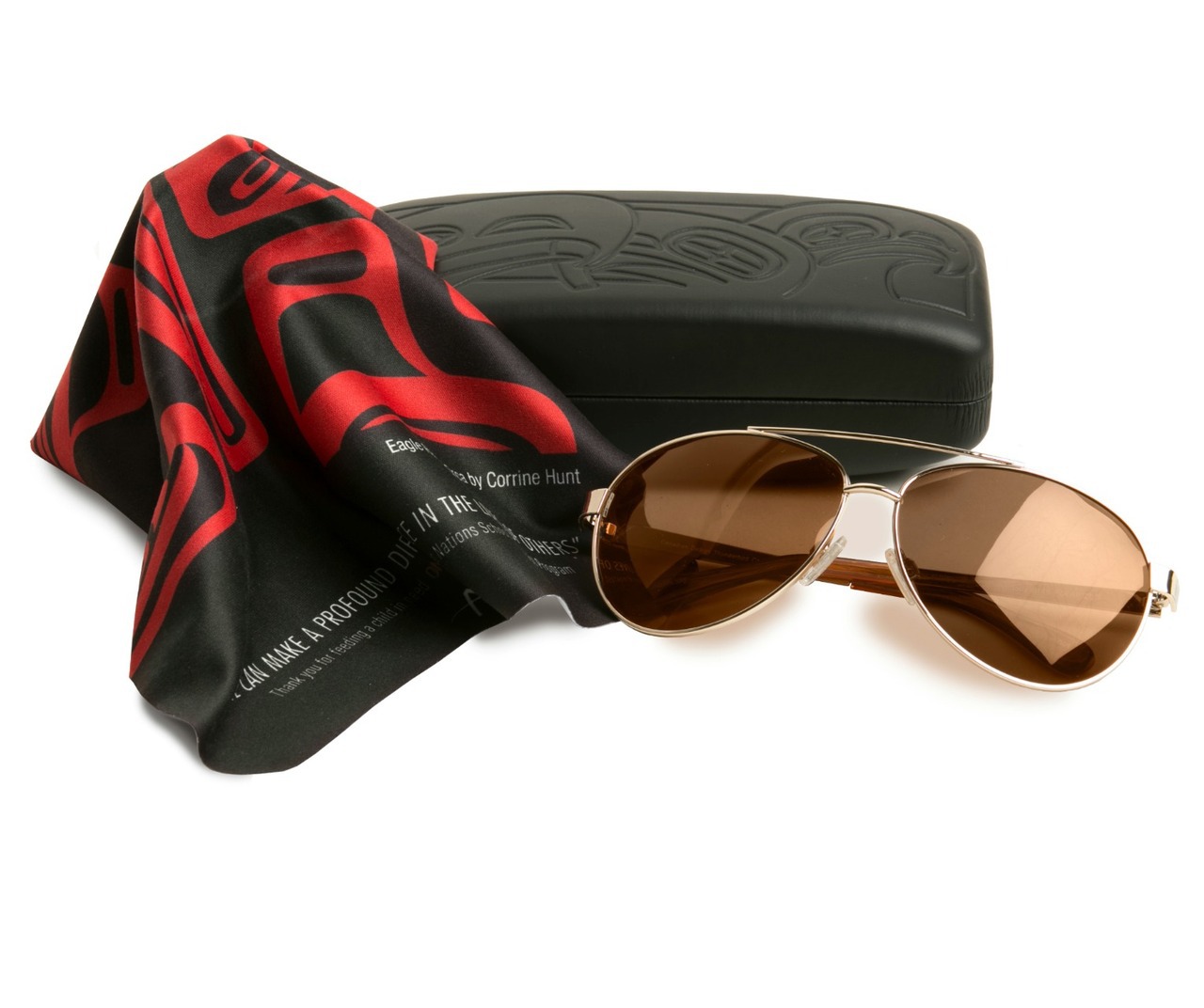 Our Hope Belongs to Everyone gift set was a special way we chose to highlight this program and give you a great gift option that gives back. It features flattering aviator style sunglasses etched with Thunderbird artwork, a hard case embossed with Triple Eagle artwork, an oversized cleaning cloth, and an informative thank you card. The donation from this set will feed one child for a whole week, which is a pretty great gift to give just on its own.
We want our mission to inspire others to get involved too. What are you passionate about that you give back to? Share it with us!
Sources: