The talented Canadian Donald Chretien, a renowned Ojibwe artist from Nipissing First Nation has been producing art for over 30 years. AYA and Donald have been revolving around each other for some time, as he is a customer and we have long been fans of his creative skills. He sent us a message asking if we were interested in using other styles of artwork from across Canada on our eyeglasses and it was then that we began to collaborate. We always enjoy collaborating with Donald on new styles for AYA, and Donald is honoured to have Ojibwe art featured on interesting mediums like eyewear.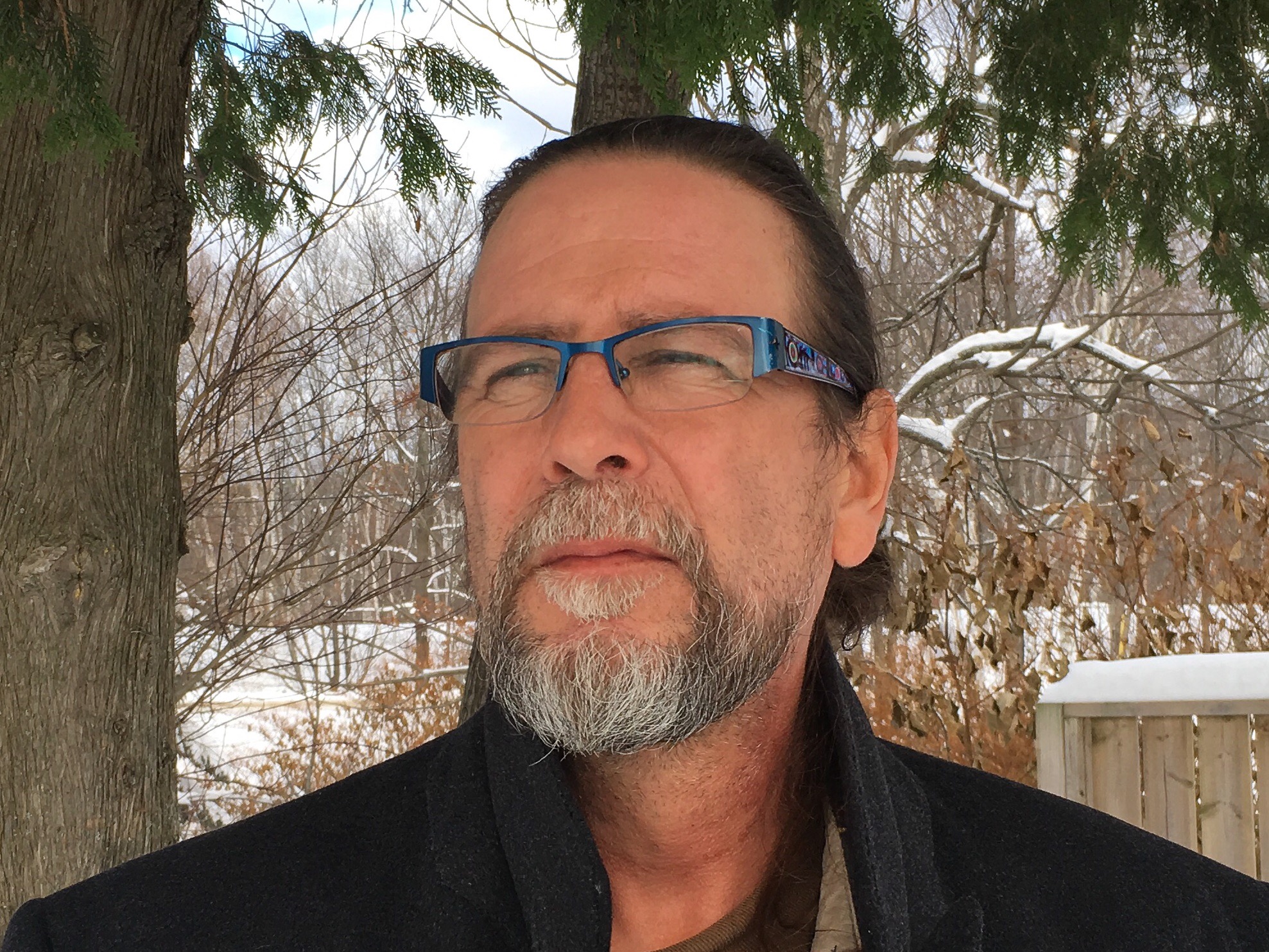 Donald Chretien
The unique style and impact of Aboriginal fine artist Donald Chrétien springs from his combined passion for colour and woodland-style expression. His ongoing exploration of his heritage has him concentrating on distinct features of Ojibwe clans acrylic on canvas.
Q. When were you first bitten by the art bug?.
I am half Aboriginal having grown up in North Bay. When my mom, who was Aboriginal, passed away, I wanted to make sure I found out more about the culture, and through this quest I reached out to the elders including Basil Johnson who became my muse. I graduated from the Ontario College of Arts In 1985 and I have been painting ever since
Q. What role does your heritage have in your art?
My ongoing exploration of my heritage has led me to concentrating on distinct features of different Ojibwe clans.
Q. How do you incorporate storytelling in your art?
In my work I aim to give back to my community and highlight the challenges that First Nations people have endured in the past and still struggle with today. A series of my art is featured in a package of educational resources called "Little Butterfly Girl" that focus on dealing with the brutal realities of Indian Residential Schools. I use my art as a medium to tell of the impact of the brutalities committed for generations at residential schools and the continued harm this abuse has caused indigenous communities, families and individuals.
Q. What inspires you? What catches your creative eye?
My style is influenced by the Woodland Style of art common in my home Nipissing region and my passion for petroglyphs that influence distinctive graphic style characterized by bright colours and black outlines.
Q. You work in a broad range of mediums —Some are very traditional, others are more current and evolving. Is there one you prefer? Does the more traditional work play into, or inform, the modern-day techniques?
My images have been conveyed in a wide range of mediums from the traditional like wood carvings and paint, to digital images, lithography. For the AYA collection, I used a computer to create the artwork for the eyeglass frames.
Q. What's next?We are so thrilled to now have Donald on board as a brand collaborator for a second collaboration. The official launch of our new styles is in June of 2018.